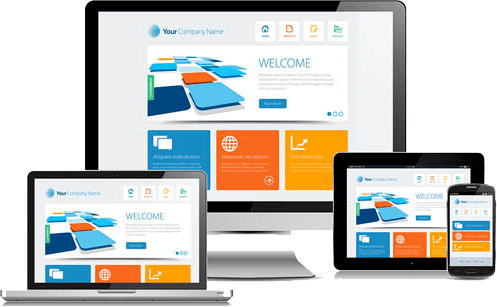 Create your website in seconds and start editing with our easy to use front-end website builder.
All Industry Included
Are you an organization or an individual that needs a website to showcase your products or any service you offer, do you need  website, blog, portfolio or corporate website? You are a few steps away from owning a website. Own a premium website of your own. Just signup and your website is ready for editing!
You have the ability to choose from hundreds of beautiful layouts and customize them according to your needs. With our how to use videos, you can learn how to customize your website and create contents within minutes.
The time for excuses is over. Here comes a website hosting hub that gives you premium website in a matter of seconds almost for free. You signup for a website free of charge in a matter of seconds, our system automatically creates the website and delivers a 100% responsive website to you. This is a premium service so to retain your website, you have to pay the premium fee of $39/year.
39 USD? Yes, that's the premium cost! However you'll have access to 100% premium features of your website for 10 days; this is to enable you test the service. If you're good, you can pay the premium fee, if not, don't pay!
Our Service is Reliable
Devintegrated Hub is hosted on our robost hosting server in North America. Our management team ensures 99.9% up-time so that there will be no time that your website will be offline. We also take care of your website security, software and CMS updates. You don't need to bother about the technical side of your website, we handle that.
All you need to do is create your website within seconds, manage your content from your admin dashboard and continue to pay Devintegrated $39 yearly for the premium service we're offering you.
You are Assured of
Update from Anywhere
Update your website from anywhere as long as you're able to browse the internet. Make use of our responsive easy to use admin panel plus our easy to use front end editor.
Hundreds of Layouts
Choose from 140+ layouts or easily create your own layouts. After signup, your website is ready-made! Just edit and you're good to go.
Responsive Design
Your website will be beautiful on Mobile Devices, Tablets, Laptops and Desktops. As long as it's an internet enabled device, your website will look appealing on it.
Own a Premium Website of Your Own!
Register by filling the simple signup form at the right
Choose an address for your website
Enter your Site Title (E.g. Sota Construction)
Click SIGNUP.
Wait for a few seconds and BOOM! You'll be taken to a page where you have your complete website populated with demo content!
Edit your website by replacing the demo contents with your own contents.
check out how to use the front-end editor
Watch our Video Documentations
NOTE that you have 10 days to pay the $39 for your premium website.
Website Features
+Use Custom Domain (yourdomain.com)
+Priority Support
+Select from hundreds of layouts or create your own
+Add and Update Posts & Pages
+Search Engine Optimisation
+Unlimited Contact Forms
+500MB Upload Space
+Social Share
+Onsite Analytics
CREATE A SITE
[gravityform id="1″ title="false" description="false" ajax="true"]
Pay the premium upgrade fee of $39 after signup and get a free designer package. The first 2000 persons to upgrade will have our designer design their websites. This means you're paying just $39 for a full website design package including design, hosting and maintenance for one year!
Where can I upgrade my website?
How do I Edit or Design my website?
I need a logo for my website. Can you help me design one?
Can I use my own codes to customize my website?
Apart from applying CSS where necessary within our page builder, you can't upload your own code on your website. In fact, we did not give you such ability.
I need an estimate of what I'll spend if I design my website myself
All you need to spend every year is $39.
If you want your own domain name, that is yourdomain.com, then you can purchase that from a domain registrar. That's not a part of Devintegrated's service. However, depending on your domain name extension, you can get a domain name between $5 to $15/year.
Visit www.web4africa.net or godaddy.com to search for domains.
Do you offer page design service? I wish to add a page to my website with specific design
If I have issues with my website, how do I get help?
You can submit a ticket stating the issue you are having and our support staff will check and help you fix the issue.
Our support forum is on its way.
Is paying online secure?
Yes it is. Devintegrated does not process your payment. All our payments are processed through paypal.com secure payment system. Paypal is the most secure and popular payment service provider in the world, having more than 200 million customers. Read about Paypal here.
I don't have time to design my website myself, can you help me?
I need a specific feature on my website
I want my own domain name: I want myname.com or mybusinessname.com
To achieve this you need to first buy a domain name from a domain registrar
To buy a domain name using naira as your payment option, visit www.web4africa.net or godaddy.com and search for the domain name you want and order it.
After purchasing the domain name, do the following:
Login to your admin dashboard
Hover your mouse Settings
Click Domain Mapping
You will see an IP address that you will use to create A record at your domain registrar. Contact your domain registrar for instruction on how to do this. After creating A records at your domain registrar, add the domain in the domain mapping section. Instruction on what to do is on that page.
Or you can contact us to do it for you free of charge.
I need an estimate of what I'll spend if I choose to use your designer to design my website.
The premium fee is $39
The designer fee is $35
Total is $74
If you need logo design, the logo design fee is $15. This makes the total $89.
However, if you are renewing your premium subscription, you'll only pay $39 yearly.
I want an online store where people can pay for my product or service using their Bank Account or ATM/Debit/Credit Card. Can I achieve this with Devintegrated?
Yes you can. You'll need our e-commerce upgrade. The upgrade fee is $250/year. This also gives you an additional 1 GB upload space. Once this upgrade fee is paid, we'll upgrade your account and help you setup the store. After this, we'll send you a documentation on how to create your products to enable people order them.
Contact us for e-commerce upgrade.
I'm a developer, I want to use Devintegrated to design websites for my clients. Is this possible?
Yes it is! You can create as many site as you want under one account, but you'll have to pay for each upgrade differently.